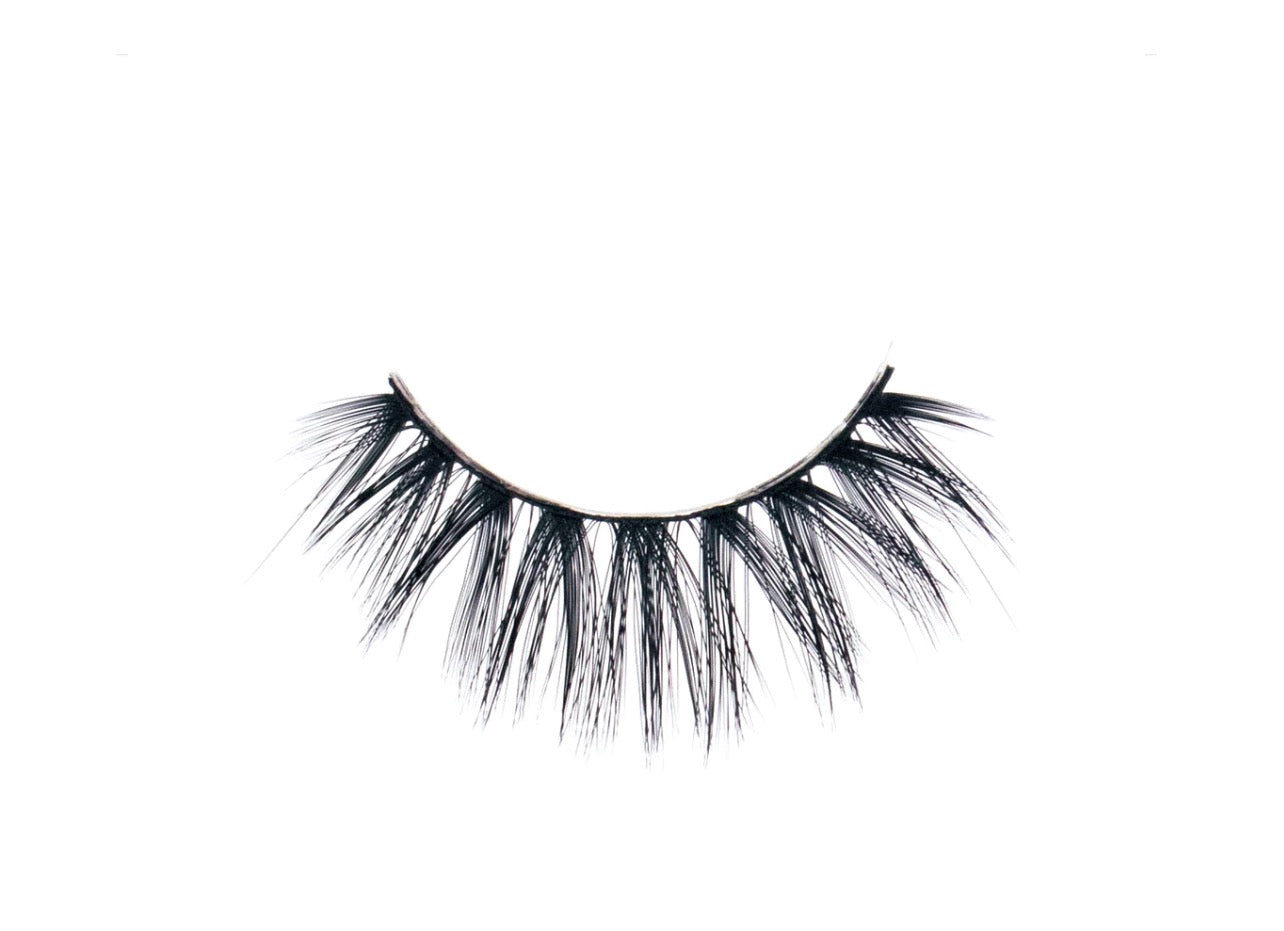 SOPHIE - WILD CAT 3D LASHES
Description
Sophie - Wild Cat 3D Lashes features a 3D layer that adds length, volume and glamour to any look, while still being incredibly lightweight for a comfortable wear. These lashes will blend seamlessly with your natural lashes for an effortless allure.
❤ [ENJOY THE PERFECT AMOUNT OF VOLUME] medium volume lashes which are longer in the center and shorter in the inner and outer corners to give your eyes a full overall shape.
❤ [BEAUTIFUL UNIQUE SHAPE] slightly spiky to help add different lengths and layers to the lash for more volume.
❤ [AMAZING SHOW STOPPING STYLE] staggered in a criss-cross style to add an infinite amount of dimension for a glamorous look.
❤ [COMFORTABLE ALL DAY WEAR] thin, flexible cotton band that allows you to wear them all day long
❤ [DURABLE AND RELIABLE] made of sturdy and strong material, these lashes can be worn up to 10 times without ever losing their shape.


 How to use
1. Gently remove lash form tray. 
2. Measure length of your natural lash line. Trim unnecessary lash to fit your eyes.
3. Apply a thin layer of adhesive along the band. Wait until the glue is tacky.
4. Start pressing lash gently from the outer corner of your eyes and place lash on the inner corner after.
SOPHIE - WILD CAT 3D LASHES
FAQ
Who can use buy now and pay later?
To use buy now pay later you must be 18 years or older and have a valid U.S. or Canadian mobile number and email address.

If you're worried about credit checks, don't worry! Sezzle doesn't qualify as a credit product per United States regulations (Reg Z), so there is no "hard credit check" processed.
I put the wrong addres on my order ?
All returns that come back to us due to incorrect addresses, return to senders,  not picking shipment up from post office, not paying any fees associated with duty/customs of your country will be issued a store credit.


What happens if I purchase the wrong hair extension or product?
We strongly encourage you check your shopping cart before placing your order, however please email us as soon as you notice the mistake to allow time for corrections to be made.
How often do you restock?
We try our best to restock all your favs every Friday! But you can stay updated by our social media @houseofurbnaite or give us a call 772 237 5033.